In this article, you will learn how to effectively contact our support team and solve your issues.
Whenever you have any question you can ask us in a few different ways, we'll be waiting ready to help. So contact us in the way that works best for you. Our support team is working on business hours MDT.
How you can contact with us:
Chat:
The most effective way of contact is by chat on our page. Click on the chat bubble in the lower right hand corner, and the Chat box will be opened. Simply fill in the fields and explain the problem, question, or anything else.
Contact form:
You can also contact us via the contact form, that you can find here. We will be sure to answer any questions there that you have.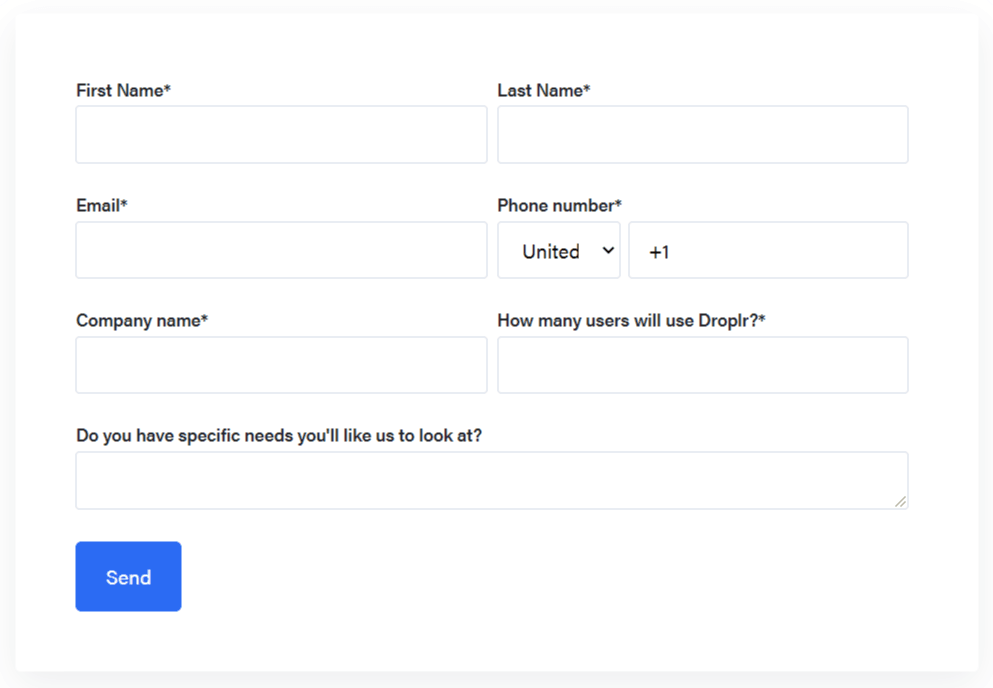 Email:
If you prefer to contact by old good email, you always can send a message here: support@droplr.com 
If you have an account already
If you already are a Droplr user and you are having any issues regarding your Droplr account or want any help, we recommend you to log in to a dashboard and then contact by chat. This way, we'll be able to identify your account and solve your problem much faster! Our support team will contact you soon to help with your issues.