In this article, you will learn how to use Hotkeys to make work easier in Droplr.
Wha are Hotkeys?
Hotkeys are a combination of keys on a computer keyboard that, when pressed at one time, performs a task more quickly than by using a mouse or other input device. Hotkeys are sometimes called a shortcut. We'll show you how shortcuts work in Droplr and how you can customize them.
Learn how to use Droplr hotkeys and make your life easier.
Download and install the Droplr app for Windows, or Mac. Then you'll have hotkey features which you can use to perform different functions of Droplr.
Here's how they work: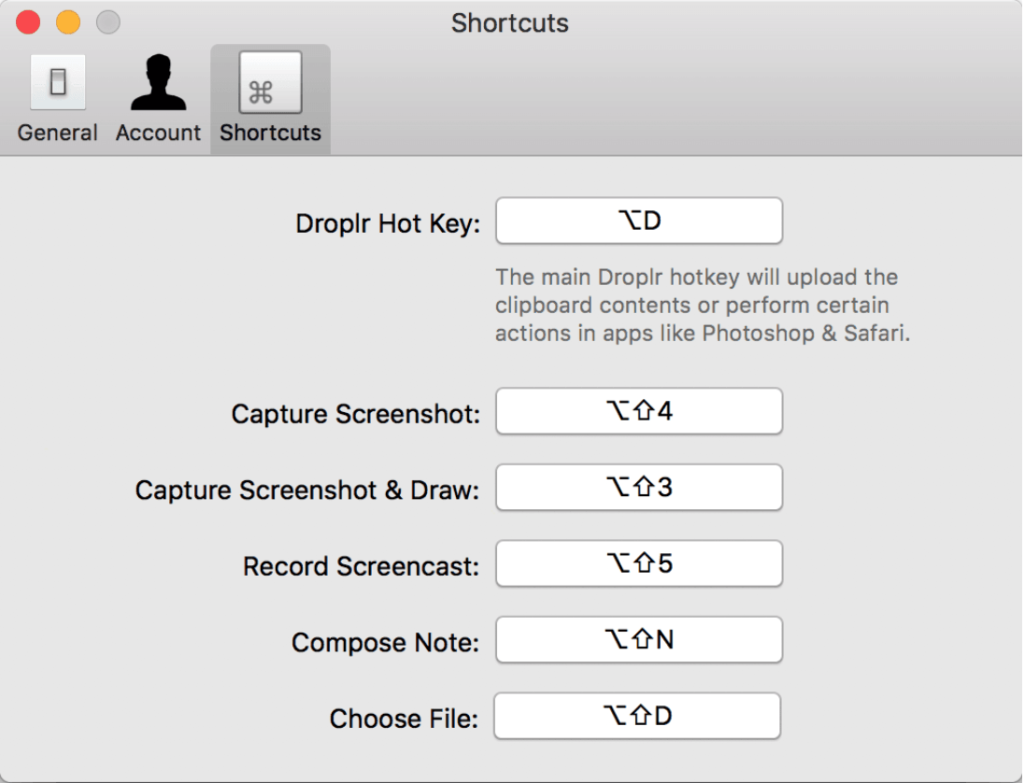 Transfer a File:
Press Option+Shift+D and select any file you wish to upload to Droplr. Your file will then be uploaded and a link to it will be copied to your clipboard. Paste that link in a chat window, email, or anywhere you want to share. Alternatively, you can drag and drop a file to the Droplr icon as well. If you would like to learn more about file sharing in Droplr check this article.
Screenshot with Annotation: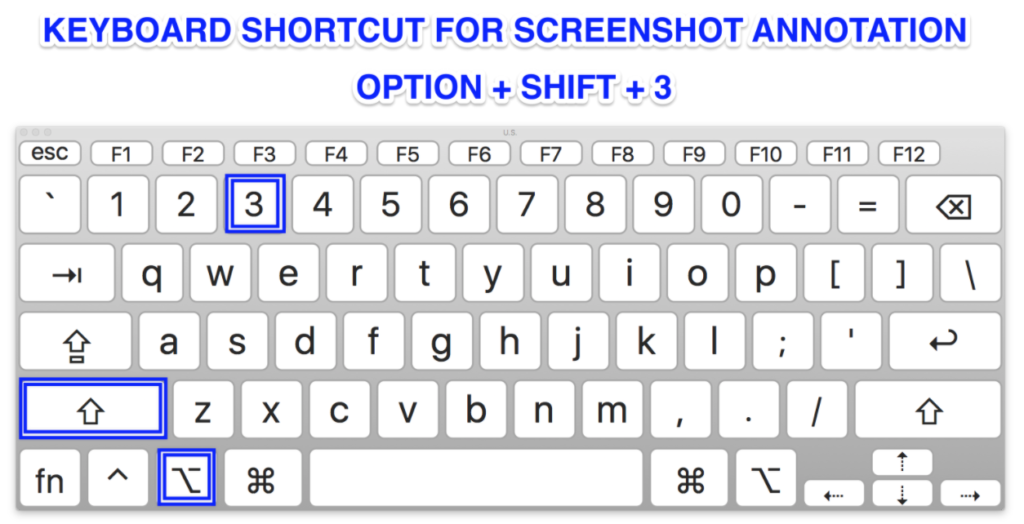 Press Option + Shift + 3, and Droplr will grab a screenshot and open the annotation dialog so you can add some text, draw arrows, or just scribble on the image before you transfer it to the cloud and get a Drop link in seconds. If you would like to learn how screenshots can make your life easier check this article
Take a Screenshot: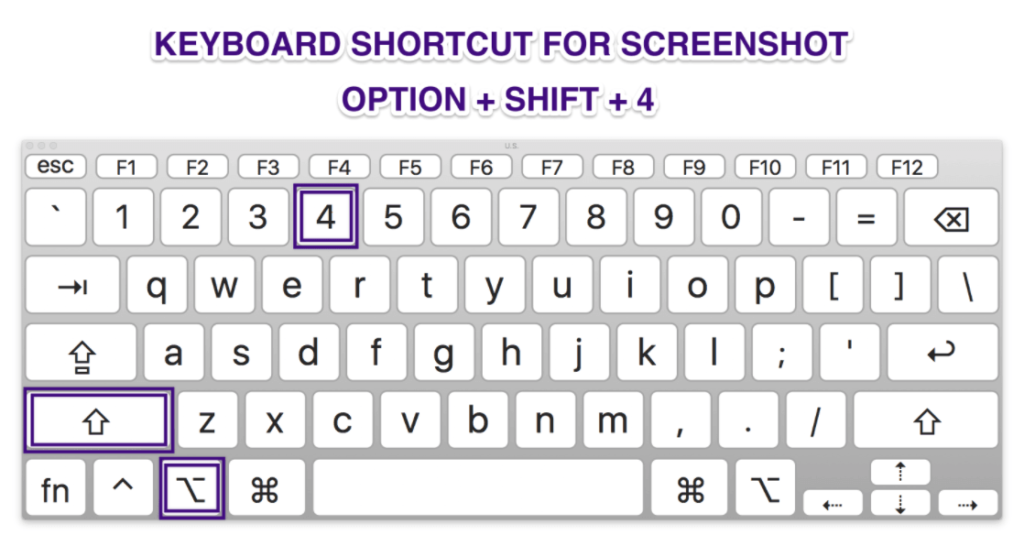 Hold down Option + Shift + 4 on your keyboard. Doing this, you can select an area of your screen, upload it, and it returns a Drop URL link. These three keys work like magic to grab the screen.
Make a Screencast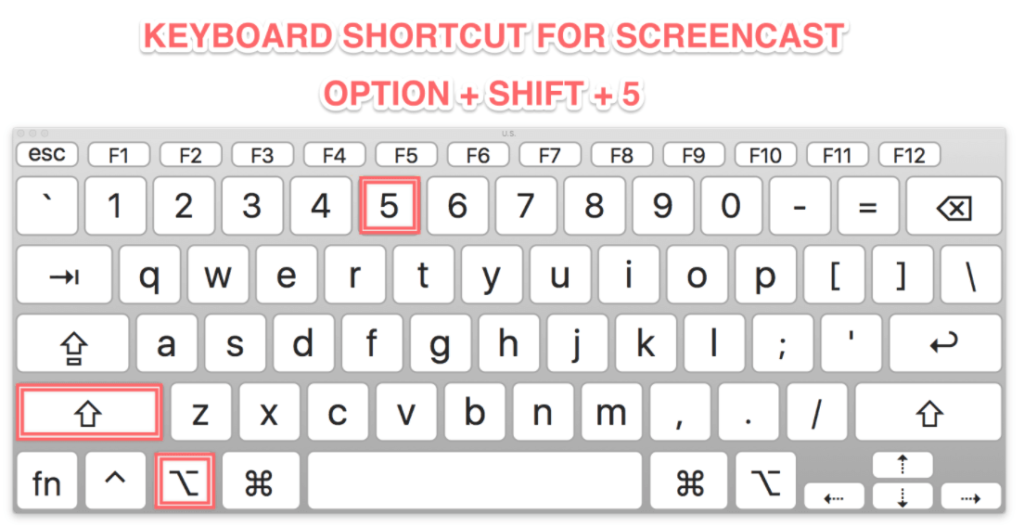 To take a screencast, Press Option + Shift + 5 and Droplr will ask you to select an area of your screen (for Mac users) or take the entire screen (Chrome and Windows). Press start to begin recording and you are set! If you would like to learn how to use screencast in your work, check this article.
Take a Note: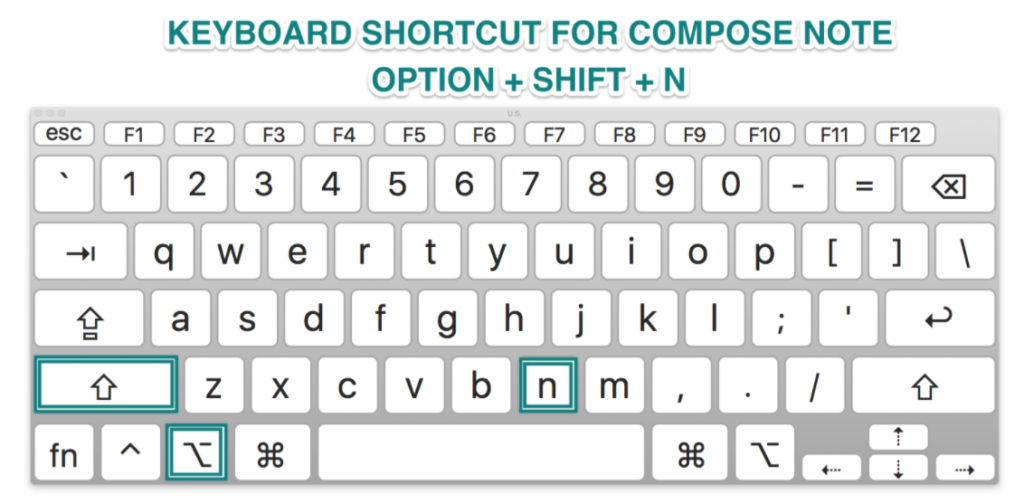 Make a quick note, or jot down whatever you need quickly using this hotkey. You can go back to the same note and update it later!
Customize your hotkeys and do it the way you like
If the key combos we picked are not adjusting to your style (or interfering with your other super-complex keyboard shortcut configurations), that's okay. You can change them and Droplr won't mind.
Open the Preferences and then click on shortcuts. You just need to select which ones you want to be changed and then press what combination you want to have as your hotkey.
See this: